Speaker Details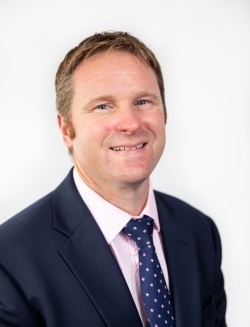 Ed Roberts
Ed is the founder and managing director of specialist retail data organization Talysis Ltd. With over 20 years' experience spanning the retail, FMCG and data industries, Ed has worked for global organizations such as Nestlé with the purpose of using data to better understand brand performance and inform brand, category and retail strategies, before launching his own business in 2008.
---
Presentation
Profit from partnership: an introduction to the monetization of supplier collaboration and data sharing
In a changing and challenging market, forecourt retailers must think creatively in order to ensure their business continues to thrive into the future. Data plays a significant role in meeting this challenge. Data-driven, actionable insights and in-store execution are critical to maximizing sales for the forecourt retailer and brands. In this presentation we will explain how we can support this through mutual collaboration, proven in-store tools and data sharing, resulting in better insight and compliance, driving more sales and profit for both parties (and with the implementation of a data monetization strategy, a new and incremental revenue stream for the forecourt operator).