Speaker Details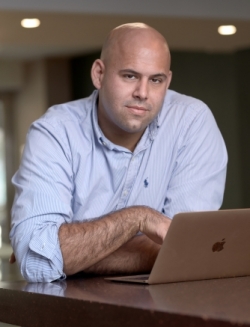 Mark Truman
Mark is the chief revenue officer of EdgePetrol, the most widely used fuel pricing software in the UK and Ireland. His role puts him face to face with the industry, where he and his team are understanding the macro and micro challenges facing fuel retailers, and solving them through software and analytics solutions. Prior to joining EdgePetrol, Mark worked in data analytics across the energy landscape from upstream oil to renewables, electric vehicles and carbon trading.
---
Presentation
Preparing for the future – how to make sure your forecourt is still thriving in 10 years' time
Aggressive competition, market consolidation, volatile oil prices and fluctuating volumes – these are just some of the challenges that fuel retailers are already facing and will continue to face over the next 10 years. We'll discuss when and how fuel retailers will need to make changes to adapt to new market conditions and what the best in class are doing to turn these challenges into opportunities across foodservice, technology, consumer engagement and fuel pricing.