Speaker Details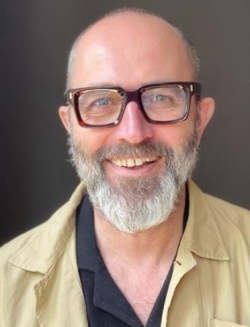 Dan Higgott
Dan heads up client services and marketing at leading retail and hospitality consultancy CADA Design. He leads on strategy, design management and production for CADA's retail and hospitality clients and during his five years with the business has led projects for Prio Energy, Aldi UK and Fortnum & Mason. Dan has more than 30 years' retail design expertise for clients including Mulberry, Unilever, Virgin and the BBC and is currently delivering brand and interior design projects in the UK and globally. He has spoken at the 100% Design trade event, mentored University of East London MA students and lectured at the Cass Business School.
---
Presentation
Beyond convenience: emerging retail and consumer trends
A switch to electric vehicles is set to be the biggest change for drivers since the invention of the combustion engine. Retailers are responding at pace with destination charging sites that bring convenience and wider access to a host of services for all motorists. This presentation will look at how designing for consumers' evolving needs and expectations gives forecourts stopping power and competitive advantage.