Speaker Details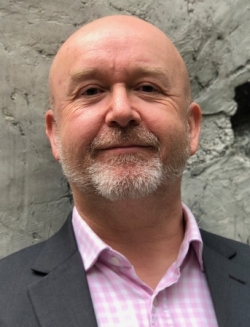 Andrew Phipps
Andrew leads the combined resources of Cushman & Wakefield's research, marketing and communications teams across EMEA to ensure our clients are front of mind in all that we do. The focus of the team is to address the current and future needs of the industry. The world is changing, and it is more important than ever to have an in-depth appreciation of the macro and micro trends that will influence behavior and the way we live, work and play.
---
Presentation
Forecourts 3.0 – ultra-rapid regeneration. One size does not fit all
How will people fill or charge their cars in the future? Are forecourts redundant assets? Will the next 10 years bring growth or decline? The forecourt industry has always been able to adapt to changing trends. The first driver-friendly forecourts offered fuel along with snacks and drinks; Forecourt 2.0 offered a recognized grocery-driven food for now and food for later offer. Forecourt 3.0 will need to be something different once again. What is the offer that will engage drivers and their passengers? This presentation will discuss the future, changing behavior, winners and losers – the ultra-rapid regeneration of the forecourts.