Speaker Details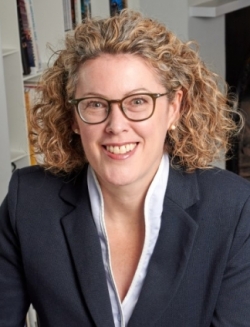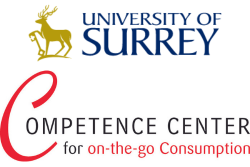 Sabine Benoit
In 2016 Professor Sabine Benoit joined the University of Surrey as a professor of marketing. She is a member of the department of retail and marketing at Surrey Business School. Her main research fields are service and retail marketing. Her work has been published in leading international journals e.g. the Journal of Service Research, Journal of Operations Management and Psychology & Marketing. She is on the editorial board of the Journal of Service Research (JSR), Journal of Service Management (JoSM), Journal of Services Marketing (JSM), Journal of Service Theory and Practice (JSTP) and Journal of Business Research (JBR). From JoSM she received the Best Reviewer award in 2013. She has taught and teaches courses in marketing, services and retail marketing and research methods on bachelor's, master's, MBA and PhD levels. From 2013 to 2016 Sabine was professor of marketing at Roehampton Business School, Roehampton University, London, UK. She became director of research at Roehampton Business School in 2014. Previously, she held the Lekkerland Endowed Chair for Convenience & Marketing at the EBS Business School, Wiesbaden, Germany. At EBS she was manager of the Competence Center for Convenience, academic director of the EBS Summer Schools and chair of the doctoral committee. From 2003 to 2008 Sabine was assistant professor at the Chair of Marketing and Commerce at the WHU - Otto Beisheim School of Management in Vallendar, Germany, where she finished her habilitation (post-doctoral degree) in 2008. Before this, she was a research assistant and doctoral candidate at the Douglas Endowed Chair of Service Management at the University of Hagen, Germany. She earned her doctoral degree in 2004.
---
Presentation
Are unmanned stores a solution for roadside retailers?
With refueling cycles becoming longer and EV vehicles on the rise, the natural flow of customers for roadside retailers is decreasing. This puts pressure on those roadside retailers to find new business models to remain profitable. Over and above new services, trying to substantially decrease the labor costs of these shops is another option. This is where so-called unmanned stores come into play. Currently, many retailers around the world are testing different concepts, with various different features (e.g. self checkout or automated checkout) but it is unclear whether consumers accept such unmanned stores and, if so, which is their most favored combination of features a.k.a. business model. This presentation will outline research that investigated this.