Conference Program
Alternative fuels, charging solutions and forecourt safety
09:00 - 11:15
09:00
Time to monetize EVs and their drivers

Elias Pöyry
Deputy CEO
Virta
Finland
The presentation will outline the rapidly changing EV charging business models, provide practical information on forecourt EV charging management and operations, and give specific data on charging volumes and monetization models based on Virta's experience with 40,000 charging stations.
09:15
Electric opportunity: EVs and the forecourt

Anila Siraj
Managing director - alternative fuels strategy
Kalibrate
UK

Oliver Shaw
CEO
Kalibrate
UK
The arrival of electric vehicles represents the biggest shake-up of the 'refueling' market in decades. In this session, we look at the practical steps fuel retailers can take to futureproof their portfolios in advance of mass adoption. This will include how to build for today and plan for the next phase of EV ownership; the EV driver and the adoption curve; building the EV business case: cross shop and in-store spend. With new funding opportunities and a growing number of regulatory interventions making EV adoption more appealing to consumers, now is the time for fuel retailers to stake their claim.
09:30
Electrifying your forecourt – planning for the future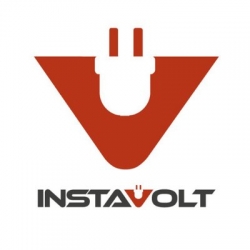 Nathan Piper
Sales Manager
Instavolt
UK
The road to electric is fast approaching. With more than 330,000 battery-electric vehicles on the UK's roads today, the traditional 'refueling' process is changing. This presentation will look at how forecourt owners can expand and evolve their offering in response to the changing market, discuss the electric vehicle charger options available and outline how installation of the infrastructure can give forecourts a competitive edge.
09:45
Explosion safety: traditional fueling stations and the future, now (hydrogen and EV)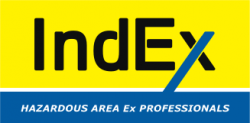 Mike Marrington
Partner - COO
IndEx – Hazardous Area Ex Professionals
Hungary
With the global advancement toward a carbon-free future, many countries and companies are taking a proactive approach to green energy whereby they plan to achieve 100% carbon neutrality by 2025-2030, beating the global target of 2050. These 2025-2030 plans typically involve starting a project with potentially incomplete designs, new technologies, and/or involving those who may not have sufficient awareness or competence with the use of these flammable substances and ignition sources. Traditional fueling stations employ petrol, CNG and LPG, the material characteristics of which must be carefully considered due to their flammable properties. With the rapid adoption of alternative power sources for vehicles, EVs (electric vehicles) and hydrogen, the safety of these technologies has been proved in heavy industry but has not been applied on such scale to the residential and commercials markets. While standards exist or are being created, stakeholders are charging ahead to the 'zero-carbon future' with or without a sufficient level of awareness of these safety concerns.
10:00 - 10:45
Data analytics and digital solutions to grow revenue
11:15 - 14:00
11:15
How mobility services are changing the role of the forecourt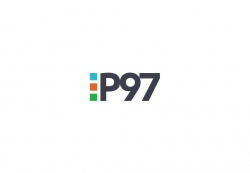 Nicholas Allen
Managing director, EMEA
P97 Networks Inc
UK
Be they business or private motorists, for decades drivers have accessed mobility services (refueling/food on the go/parking) in a traditional, analog way: 'turn up and consume'. This model is changing rapidly, enabled by new mobile and digital technology, but the change is only the tip of the iceberg. Covid-19 has redefined the adoption curve for mobile commerce, and individuals are now actively and aggressively seeking more convenient mobile-based ways to live their lives. The presentation will detail the set of new customer opportunities that forecourt retailers need to consider, and outline the key decisions they need to make.
11:30
Profit from partnership: an introduction to the monetization of supplier collaboration and data sharing
Ed Roberts
Managing director and founder
Talysis Ltd
UK
In a changing and challenging market, forecourt retailers must think creatively in order to ensure their business continues to thrive into the future. Data plays a significant role in meeting this challenge. Data-driven, actionable insights and in-store execution are critical to maximizing sales for the forecourt retailer and brands. In this presentation we will explain how we can support this through mutual collaboration, proven in-store tools and data sharing, resulting in better insight and compliance, driving more sales and profit for both parties (and with the implementation of a data monetization strategy, a new and incremental revenue stream for the forecourt operator).
11:45
How fuel retailers can excel in digital transformation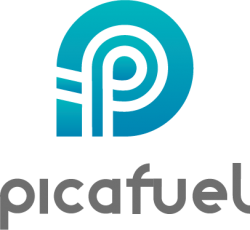 Tal Ginat
VP business development
Picafuel
Israel
When you see modernization happening before your eyes, it becomes very clear that companies have two options: to sink or to swim. It's no wonder that this digitization of fueling businesses is a global trend. Picafuel helps all fuel retailers provide driver-centric solutions that increase their productivity and revenue streams and adapt to the global changes of tomorrow.
12:00
Asset maintenance management digital transformation – are you ready?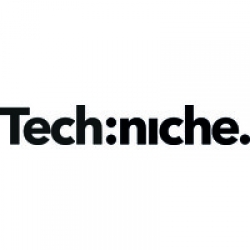 Don Williams
Business development manager
Techniche
UK
Fuel retail is changing fast. Retailers have already expanded their fuel and convenience offerings beyond the traditional forecourt and are well on the way to establishing multi-service mobility retail destinations. This evolution demands that an ever-increasing portfolio of new, smart, connected assets be added to estates. These assets are critical to meeting the demands of a new breed of customer. Major fuel retailers around the world are adopting a strategy of asset maintenance digital transformation to maximize asset lifecycle, reach sustainability targets, deliver excellent customer service and grow revenue. Find out how asset maintenance digital transformation could help your business achieve this.
12:15
How to bring digital experience to your customers right at the fuel pump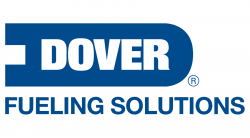 Søren Powell-Holse
Director of product marketing EMEA
Dover Fueling Solutions
UK
Boost sales and profit margins by delivering an advanced digital experience that engages the consumer directly at the fuel pump. T-Media from Dover Fueling Solutions is a complete solution for integrated digital media that turns a fuel dispenser into a promotional powerhouse, using a robust content management solution that drives targeted promotional strategies and enhances the customer experience right where you need it the most – at the fuel dispenser.
12:30 - 13:15
New dynamics in forecourts and the future of roadside retailing – part 1
14:00 - 16:00
14:00
Forecourts 3.0 – ultra-rapid regeneration. One size does not fit all

Andrew Phipps
Global futurist and head of EMEA business development
Cushman & Wakefield
UK
How will people fill or charge their cars in the future? Are forecourts redundant assets? Will the next 10 years bring growth or decline? The forecourt industry has always been able to adapt to changing trends. The first driver-friendly forecourts offered fuel along with snacks and drinks; Forecourt 2.0 offered a recognized grocery-driven food for now and food for later offer. Forecourt 3.0 will need to be something different once again. What is the offer that will engage drivers and their passengers? This presentation will discuss the future, changing behavior, winners and losers – the ultra-rapid regeneration of the forecourts.
14:15
Preparing for the future – how to make sure your forecourt is still thriving in 10 years' time

Mark Truman
CRO
EdgePetrol
UK
Aggressive competition, market consolidation, volatile oil prices and fluctuating volumes – these are just some of the challenges that fuel retailers are already facing and will continue to face over the next 10 years. We'll discuss when and how fuel retailers will need to make changes to adapt to new market conditions and what the best in class are doing to turn these challenges into opportunities across foodservice, technology, consumer engagement and fuel pricing.
14:45
Was 2020 a dress rehearsal for the future?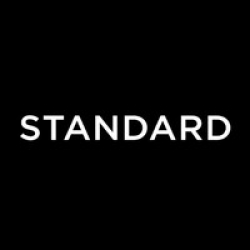 Frank Beard
Senior marketing and customer experience manager
Standard AI
USA
Although fuel and convenience retailing is a resilient industry, many challenging headwinds are lurking over the horizon. Rising fleet economy, electrification, remote work growth and other structural shifts threaten to alter the consumer routines that retailers rely on. The central question facing retailers in the next decade is simple: how will you convince a consumer to drive to your store or interact with you digitally? In hindsight, the events of 2020 were a dress rehearsal. The challenge is retailers are unlikely to have the lifeline of high fuel margins and stock-up behavior next time. In this presentation, Frank will review these new dynamics and challenge popular narratives about industry innovation. As the co-author of a recent report with a global focus on the future of roadside retailing, he will also unpack key findings and share what retailers are saying.
15:00
The forecourt of the future
Daniel Monzon
Managing partner
Arthur D. Little
Brazil
With a disruptive lifestyle and technological changes ahead, the fuel retail business will need to create a new customer experience on the forecourt.
15:15 - 16:00
Insights from fuel retailers
09:00 - 10:30
09:00
Sustainable flagship station and Svolta concept store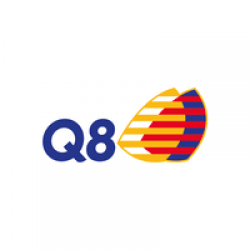 Alessandro Lietti
Business development manager
Kuwait Petroleum Italia SpA
Italy
The traditional petrol and diesel demand has been constantly declining over the last years progressively reducing the already low average throughput of the Italian stations. Lot of sites are destined to be rationalized and only the long term sustainable ones will be able to remain in the market. From this comes the idea of creating sustainable flagships stations with facilities that offers refilling each type of engine and granting a pleasant stop to the drivers with new concept stores.
09:15
Transforming an analog fuel retailer to a digitally driven consumer goods retailer – the journey of MOL Group

István Mag
Head of Digital Factory
MOL Group
Hungary
In 2017 MOL Group started an ambitious journey to transform its fuel retail business unit into a consumer goods retailer, and has come a long way since then. It has scaled its Fresh Corner gastro concept and made significant progress in building the digital capabilities required in the new playing field. The presentation will introduce the company's digital journey so far as well as its future digital ambitions.
09:30
Maxol at 101 years old – transitioning from its traditional forecourt model through innovation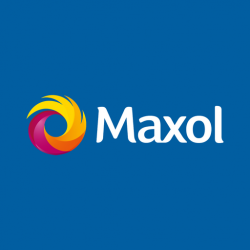 Brian Donaldson
CEO
The Maxol Group
Ireland
Maxol at 101 years old has seen it all in private ownership. It has been challenged by world wars, global and national crises, oil crises and political unrest throughout its history. One of the main reasons for Maxol's success over the years has been its ability to innovate and change with the times. While it remains one of the biggest suppliers of transportation fuels in Ireland, Maxol is also now a global leader in terms of both food innovation and convenience retail on the forecourts of its 242-strong network. Over the last 18 months, the company's drive for innovation and excellence has continued apace, with Maxol winning the Global Forecourt Challenge (Maxol Clarecastle), NACS European Best of the Best Store Award (Maxol Newbridge), Best Site in NI (Maxol A26 Tannaghmore) and Best Innovation (Maxol Portrush) at the recent Forecourt Trader Awards.
09:45 - 10:30
Design and architecture for future forecourts
10:45 - 13:15
10:45
Caravanserai will always exist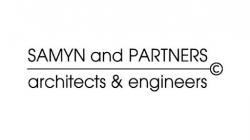 Philippe Samyn
Lead design partner
Philippe Samyn and Partners
Belgium
There will always be a need for roadside stopping points but the traditional petrol station or highway service station will not survive with its industrial awning and supermarket. Since 1993, we have been fortunate to be allowed and encouraged by Petrofina and Total to design service stations and landscaped areas that are fully integrated and in harmony with the environment and the local cultural heritage. Electricity – or hydrogen – will gradually replace oil as energy for cars but this will not influence the global design as long as it moves forward with a more sustainable approach and enhances the service provided. Along the roads we will always need a place where we not only charge our mount with energy but also recharge ourselves while eating; somewhere we can rest and discover the culture of the region we are crossing and, sometimes, even where we can sleep. It is a cultural embassy for the region concerned.
11:00
Forecourt of the future – much more than refueling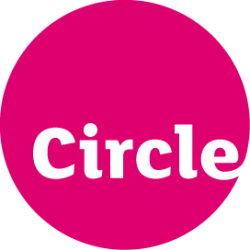 Robert Onion
Chairman
Circle Brands
UK
Our future concept looks at reversing the roles of fuel and convenience, positioning the retail hub at the front of the site to benefit from passing trade in urban locations by making access simple for pedestrians and drivers.
11:15
Beyond convenience: emerging retail and consumer trends

Dan Higgott
Head of new business and client services
CADA Design
UK
A switch to electric vehicles is set to be the biggest change for drivers since the invention of the combustion engine. Retailers are responding at pace with destination charging sites that bring convenience and wider access to a host of services for all motorists. This presentation will look at how designing for consumers' evolving needs and expectations gives forecourts stopping power and competitive advantage.
11:30 - 12:15
C-store solutions for forecourts
13:15 - 15:30
13:15
Can self-checkout overcome staff shortages and the growing cost of labor?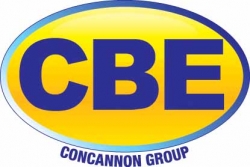 Clive Hughes
Business development manager (UK)
CBE Ltd
Iceland
2020/2021 has been an almost perfect storm with major impacts on trading for food retailing. The forecourt industry has not escaped this, and in-store labor shortages alongside the growing cost of labor are a major risk. The forecourt of today and the future needs to be able to deliver high standards, high availability and excellent customer service. Technology will play a key role in this delivery as operational efficiencies will free up staff to concentrate on store standards, merchandising and on-shelf availability.
13:30
C-stores: the key to surviving in fuel retailing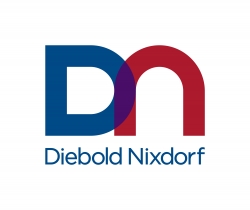 Nicolas Pelletier
Solution sales senior director
Diebold Nixdorf
France
The whole fuel retail business is changing from 'Fuel plus X' to 'X plus Fuel'. But what is this X factor that will ensure profitability and customer loyalty in the future? C-stores are already becoming a supply hub for many time-sensitive and demanding consumers as they stock up on fast food and fresh groceries or pick up ordered medicines or parcel deliveries, in addition to refueling their vehicles. But there are several things to consider when putting the C-store at the core of future fuel retailing as customer demands and shopping habits are changing as well, especially if they have to spend more time on-site to charge their electric vehicles. Let us take a look at all those new customer journey demands, what this means for futureproof C-store concepts and how highly flexible, adaptable and scalable fuel retail technology like self-service solutions or gas station software platforms provide the basic infrastructure to succeed.
13:45
Moving convenience forward with advanced solutions for the fuel retailer of tomorrow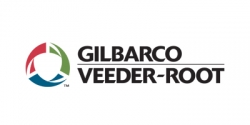 Om Shankar
European marketing director
Gilbarco Veeder-Root
UK
Gilbarco Veeder-Root (GVR) is a global leader for retail and commercial fueling solutions and services. For over 150 years, GVR has been keeping the world moving, earning the trust of its customers by providing long-term partnership, uncompromising support and proven reliability. It specializes in creating integrated, end-to-end, vehicle fueling and charging infrastructure solutions to improve the consumer experience and increase productivity for operators. As an authority on the changing face of the forecourt, Om will offer an expert perspective on the latest trends and developments shaping the evolving landscape. His presentation will look at the challenges currently facing the forecourt industry, the key factors driving change and how the forecourt and c-store of tomorrow can successfully evolve to meet consumer demands.
14:00
Building the destination power site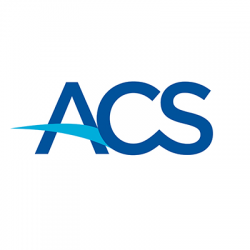 James Lowman
Chief executive
Association of Convenience Stores (ACS)
UK
Retailers on petrol forecourts have done a good, sometimes great, job at converting their fuel customers into shop customers. For the last 20 years, this has been the retail marketing challenge faced by these businesses, and it has generally been met. With more efficient internal combustion engines and more electric vehicles meaning fewer visits to these locations to power cars, how can these businesses make their sites destinations for food, other products, services and power?
14:15
Foodservice as a differentiator and a profit maker for forecourts in the future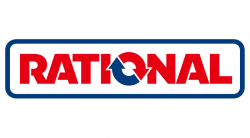 Benjamin Nothaft
International key account director retail/segment director retail
Rational AG
Switzerland
Fuel and convenience retailers have a simple question to ask: "Why will the customer of the future visit my store?" Forecourts face a variety of disruptive headwinds that threaten our long-successful business models. Traditional forecourts today lead with fuel and the in-store offer is secondary. The forecourts of the future will flip that and will lead with freshly prepared food and better, healthy offerings throughout the store. There are already successful examples of this around the world. The Irish forecourt retailers started this journey many years ago and are a global benchmark. They have developed their stores into a destination for fresh food for today. We can also see this in the USA in Wawa, Choice Market and other food-led convenience retailers. The future has already started, and those early adaptors can already see how their decisions have worked out. New revenue streams, better margins and newly won customers who are coming back are just some of the success factors.
14:30 - 15:15
New dynamics in forecourts and the future of roadside retailing – part 2
15:30 - 17:15
15:30
The role of in-car and cloud technology in enabling location-based activations and payments for a contact-free, multi-fuel future forecourt

Markus Leyrer
Product manager
Parkopedia
UK
With driver demands of forecourts and their associated services changing significantly in recent years, we explore how in-car and cloud technology can support the transition to contact-free activations, promotions and digital payments, which will be vital in supporting dedicated forecourt EV charging. We will also cover the recently expanded Parkopedia Payment Platform, discussing our unique 'Single Sign-On' functionality across all major vehicle-centric payment use cases, and focus on our recent fueling payment partnerships that have seen Parkopedia quickly become the largest facilitator of in-car fuel payments in Europe.
15:45
Are unmanned stores a solution for roadside retailers?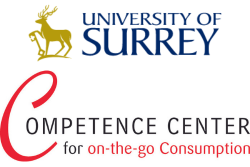 Prof Sabine Benoit
Professor of marketing
University of Surrey, Surrey Business School
UK
With refueling cycles becoming longer and EV vehicles on the rise, the natural flow of customers for roadside retailers is decreasing. This puts pressure on those roadside retailers to find new business models to remain profitable. Over and above new services, trying to substantially decrease the labor costs of these shops is another option. This is where so-called unmanned stores come into play. Currently, many retailers around the world are testing different concepts, with various different features (e.g. self checkout or automated checkout) but it is unclear whether consumers accept such unmanned stores and, if so, which is their most favored combination of features a.k.a. business model. This presentation will outline research that investigated this.
16:00
Is there a future for service stations?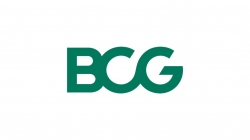 Xavier Héry
Associate director, downstream oil
Boston Consulting Group
UK
BCG has conducted an in-depth study of the fuel retail industry, detailing four very different market environments that are likely to emerge around the world, each defined by changes in mobility and consumer lifestyles. Fuel retailers can use these market environment scenarios to analyze how their business might fare in the years ahead under different conditions and to position themselves to adapt over the short, medium, and long terms.
16:15
Fuel Retailing and the Energy Transition: Between rationalization and reinvention

Rob Smith
Director, global fuel retail
IHS Markit
USA
The fuel retail sector has been through more than its share of change over the past 100 years. However, the ongoing energy transition will be particularly transformative since it involves a fundamental shift away from the industry's historical business model. With gasoline and diesel demand on the wane, fuel retailers are faced with a choice: rationalize or reinvent.
16:30 - 17:15